Administrating your organization
Your organization name (i.e., the name of your Impira account) can be found immediately after /o/ in the URL of your browser's address bar.

How to add users to your organization
Sign into Impira.
Click the Account icon in the top right corner and select User Access.
Click the + and type in the new user's email address and select Add User.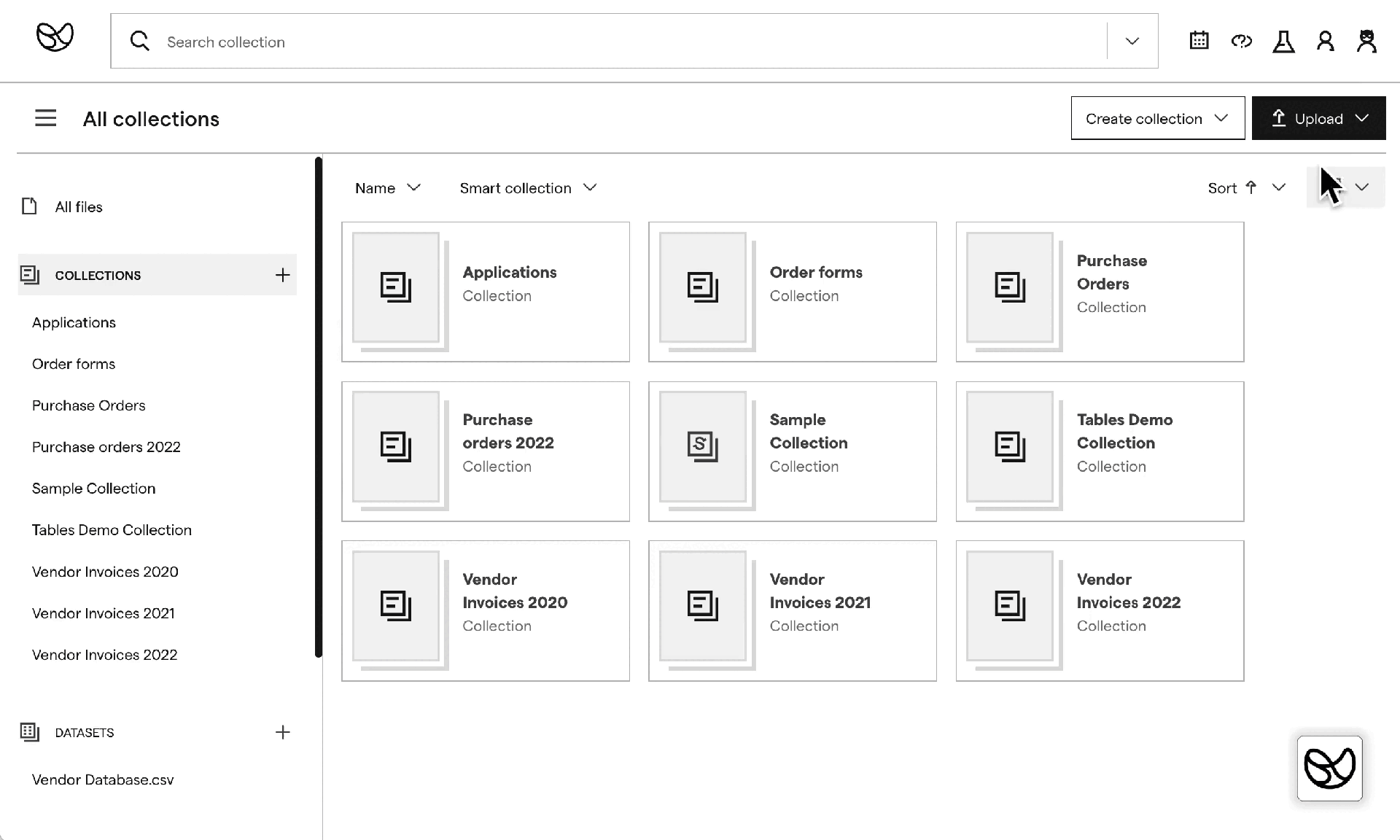 Your new user(s) will receive an email notification inviting them to join your organization and create an account.
Note
: New users must be added via this email invitation and should not be directed to create new accounts on their own. Signing up separately creates two separate organizations. If this has already happened, reach out to
support@impira.com
to reconcile the two organizations.
How to delete users
Go to Account, then User Access.
Hover over and click the trash can icon.
Confirm by selecting Delete.

Updating account billing information
Access your billing page by clicking the Account icon in the top right corner and selecting Billing.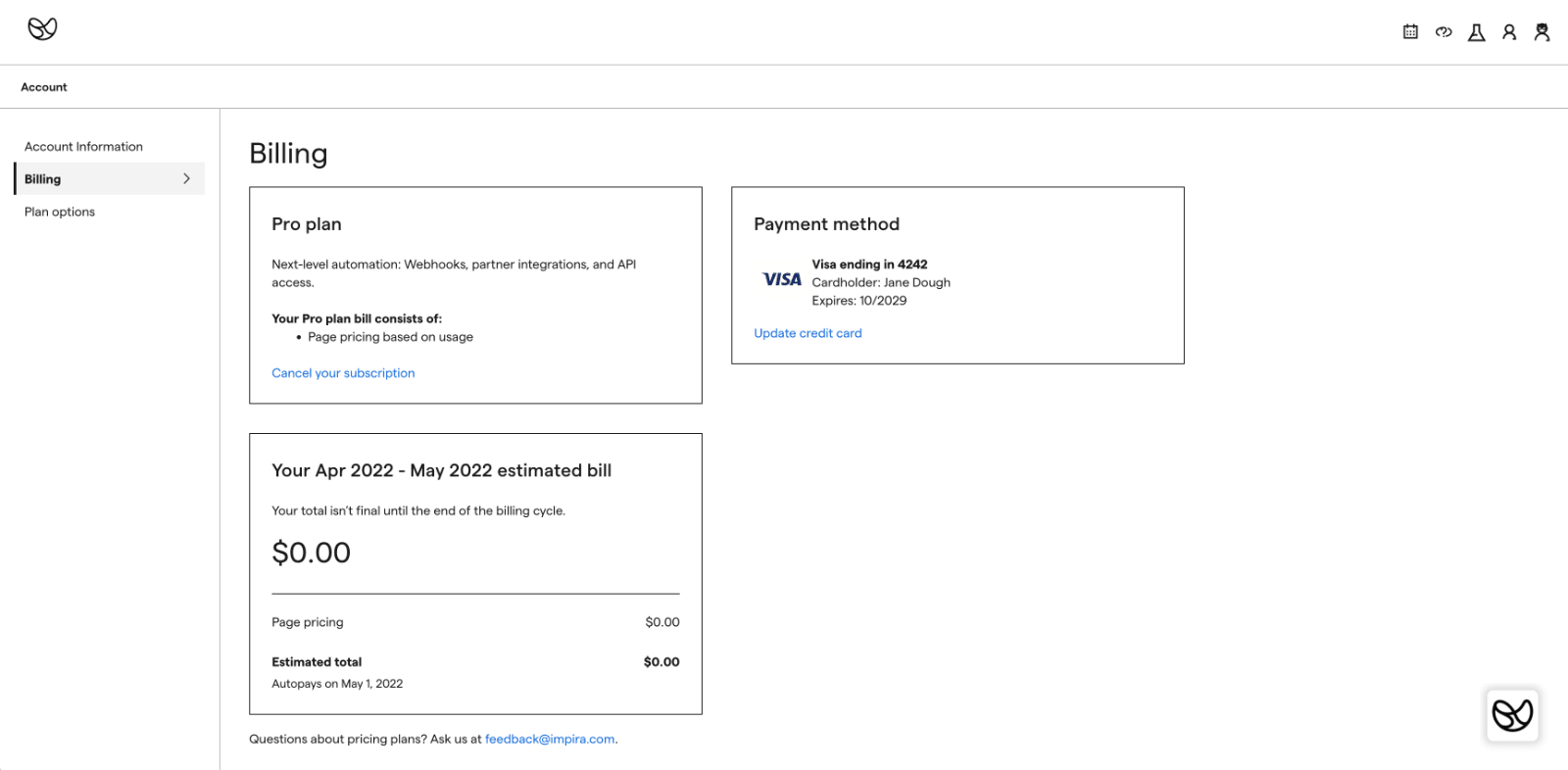 You can make changes to your subscription, update your payment method, and see upcoming bill information.
If you have any account or billing questions, you can always reach out to support@impira.com for help.