Export data via CSV
Once you've uploaded your files and documents into a Collection and worked with Impira to extract all the data you need, you'll want to export it in a format that is useful to you.
What is a CSV file?
A Comma Separated Value or Character Separated Values (CSV) file is in plain-text format and simply contains a list of tabular data separated by commas, semicolons, braces, or other characters. CSV files allow you to save data in a sequence so a wide variety of programs can "read" them. This makes structured information easy to work with and share.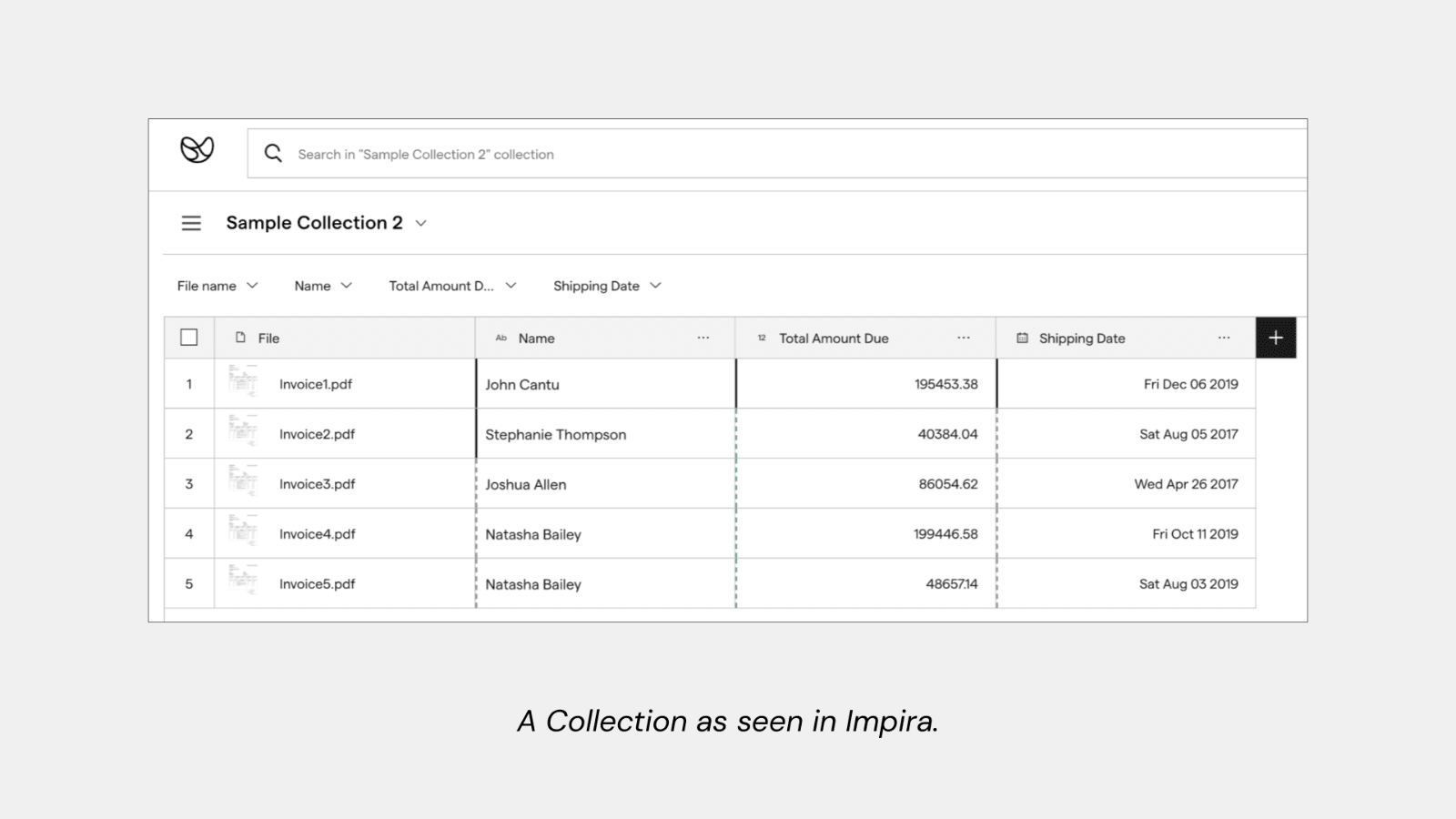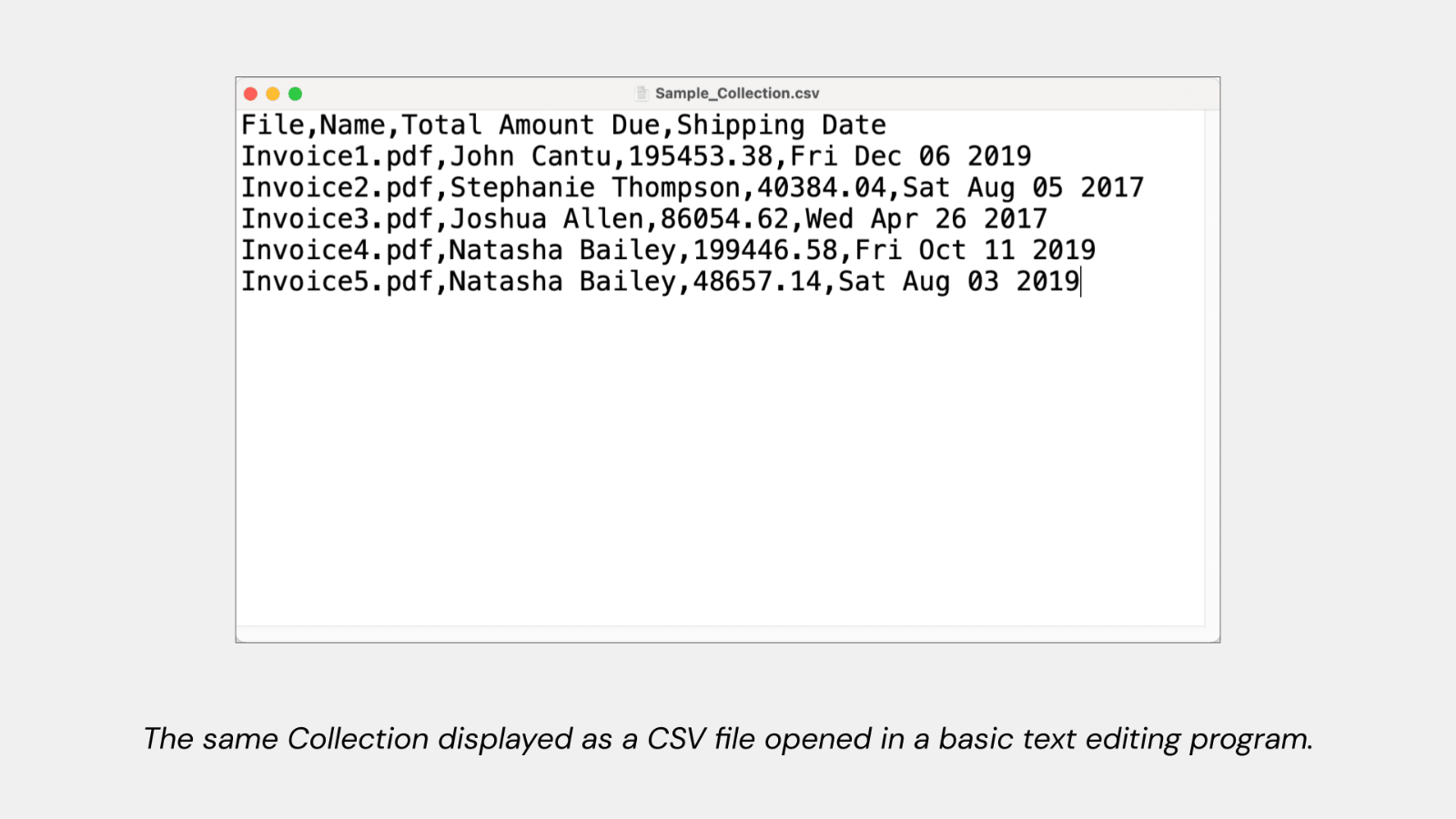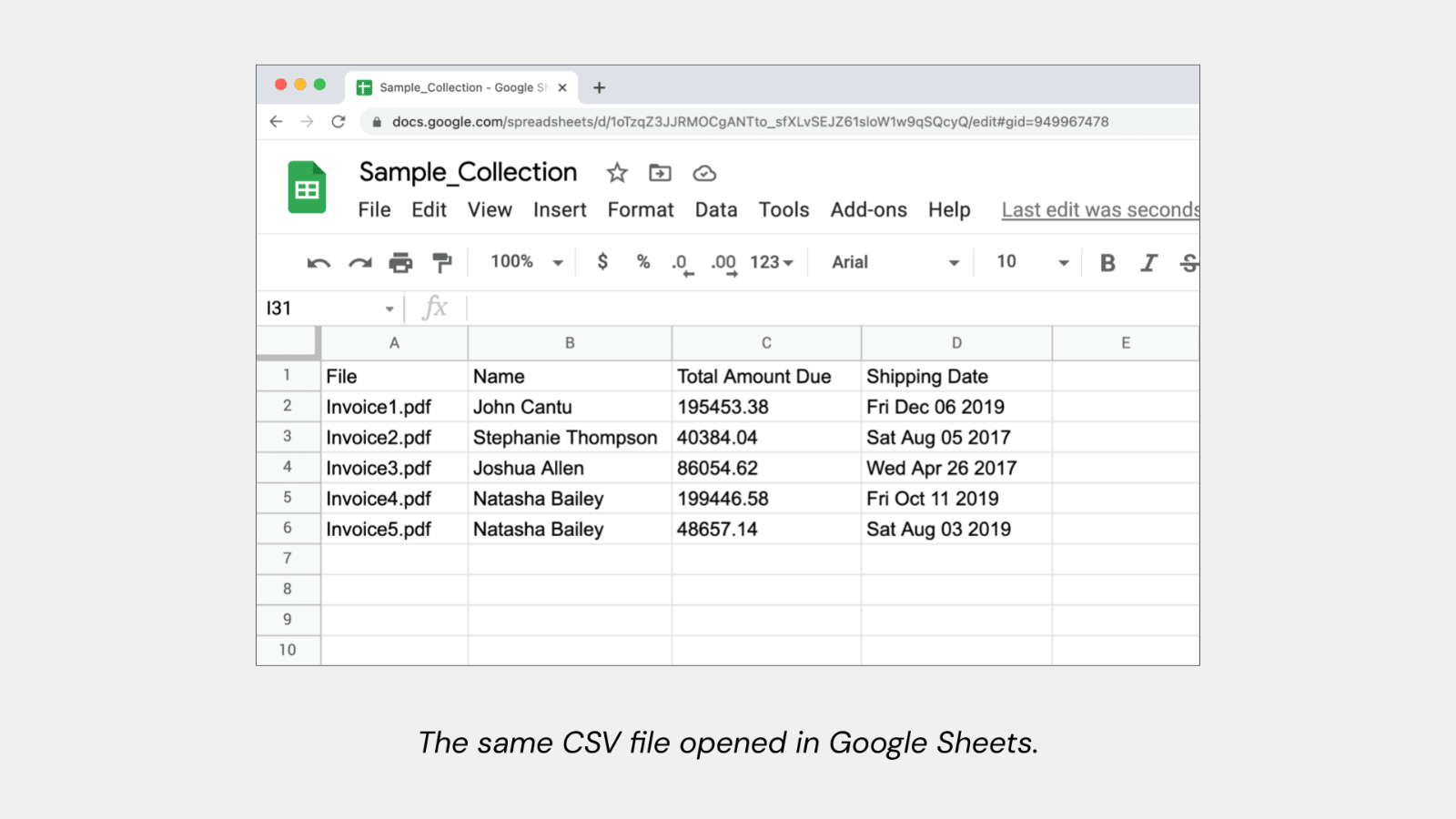 Okay, I'm ready to export my CSV
To export your Collection's data to a CSV file, click the Download button in the top-right corner of your browser window and select As CSV.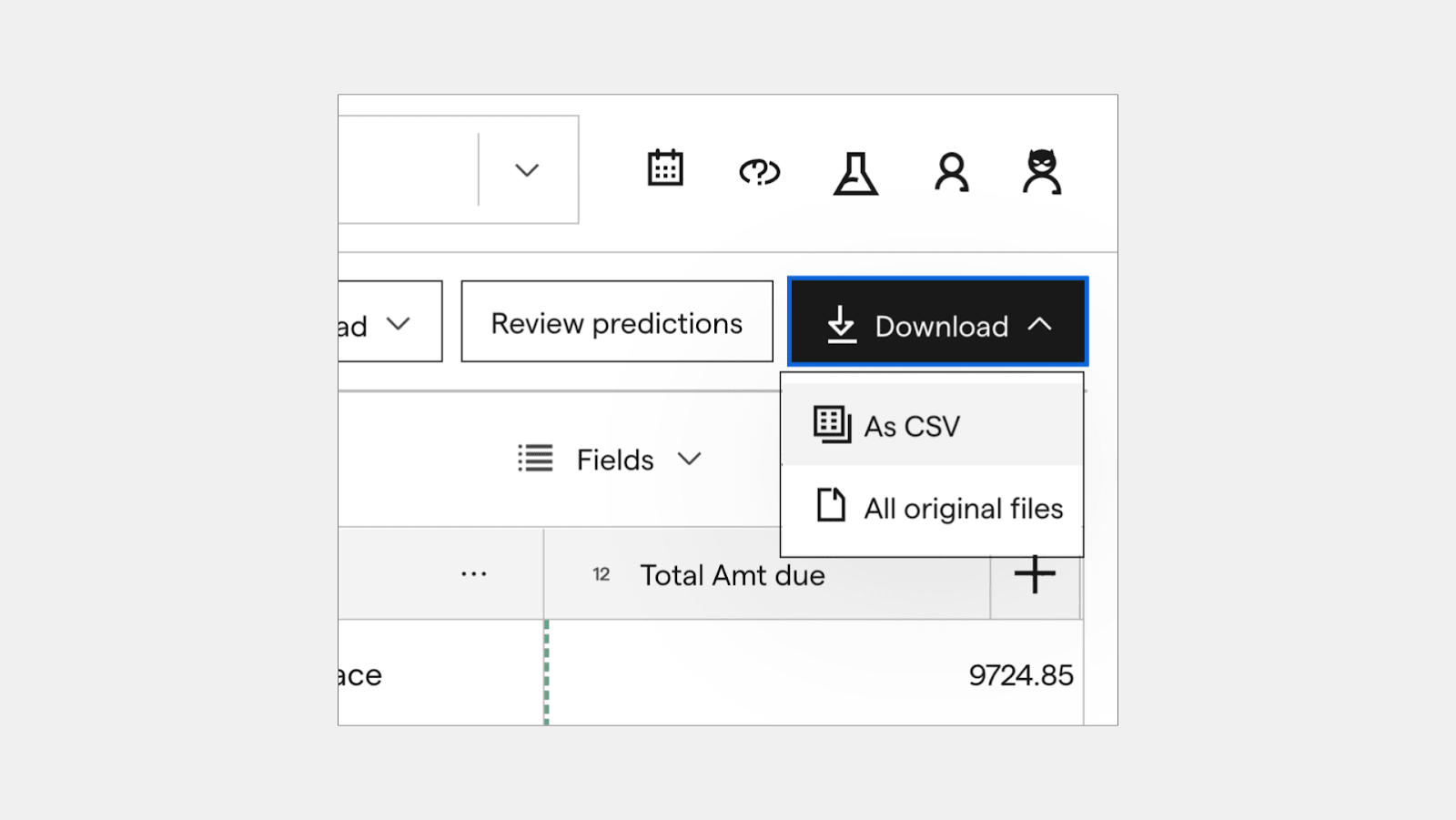 You can now import your data to your spreadsheet application or any other application you typically use to work with CSV files.
Query data via Impira Query Language (IQL)
You can also access your data through an API, and you have the option of utilizing Impira Query Language (IQL) to query specific data, giving you as much control and flexibility you need over your data.