Email integration
Email, a common part of everyday workflow, is another simple way to upload files into Impira. Forward files directly from your inbox or even add Impira to a mailing list to automatically load attachments into your Impira account.
How it works
Every Impira account comes with email addresses that you can send emails to. Impira can process file attachments or email body (or both) depending on the email address you send it to. You can route emails directly into a specified Collection or generally into All files.
Getting started
On the left-hand sidebar of your Impira account, select either All files or a Collection that you wish to load emails into.
Go to the Upload drop-down menu in the top right-hand corner.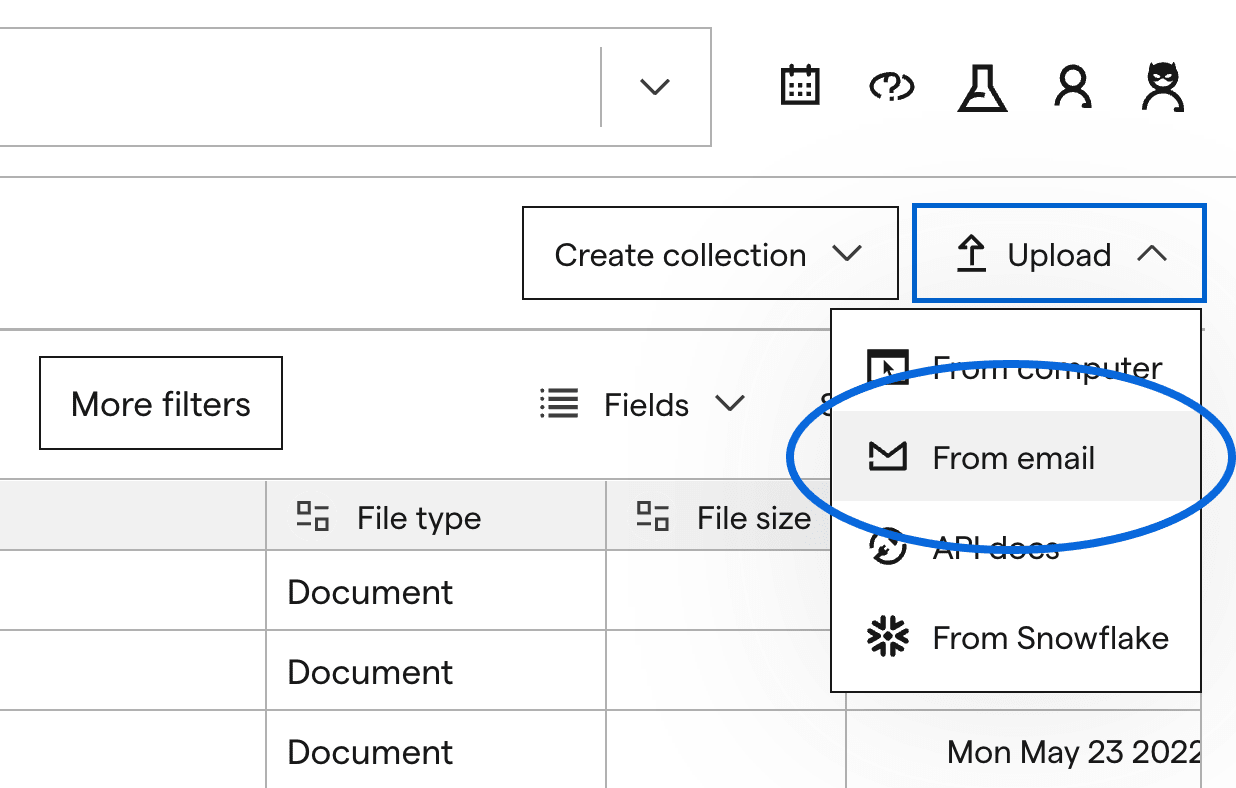 Select From email and a window will pop up containing two email addresses:
Emailing attachments
Send emails with file attachments (PDF, JPG, PNG) to the first email address and Impira will load them into your desired location (e.g., All files, or a specified collection).
Emailing text
Send emails with body text to the second address and Impira will convert the email body's HTML content to a file.
And that's it! Upload files to Impira as easily and simply as forwarding an email to a friend or colleague. For further streamlining, you can add these addresses to a mailing list to automatically forward any emails sent to that list.
Identifying emailed files
Any file loaded into Impira via email will be labeled as such under its Source type.
Locate emailed files by clicking All files in the left-hand side bar, then clicking More filters. Enter "Email" as your Source type and hit Apply Filters.