Supported documents
Flexibility through custom training
Impira is built to automate data entry from your documents.
You can teach Impira to identify key data in your documents by adding extraction fields yourself, or go hyperspeed with Instant Collections.
Either way, Impira remains flexible, teachable, and continually customizable.
Adding your own extraction fields
Impira can learn any document layout as you add extraction fields. Impira uses machine learning that utilizes geometric information in order to identify the values you want.
For example, the location on the page and the proximity to certain nearby words are clues that our system uses to identify the right values. This geometric information allows Impira to excel for structured and semi-structured documents like standard and custom forms, invoices, purchase orders, paystubs, bills, tax documents, and more.
You can start extracting information out of your documents in minutes using just one file as your first example. Impira then takes its learnings and applies it to the rest of the files in your Collection.
Using Instant Collections
Instant Collections are Collections with preloaded fields and training for popular document types like ACORD forms, loss run reports, and more.
While a standard Collection is a blank canvas you customize yourself by adding your own fields and training, an Instant Collection already has fields and training built in for you.
Instant Collections are still just as flexible and customizable as a standard Collection — they just help you get going faster.
Continue reading to see some popular use cases.
Invoices
Impira handles the complexity and diversity inherent to processing invoices for accounts payable or spend analytics. Impira supports field types such as text, numbers, dates, checkboxes, and tables.
You can manually add your own fields for extraction, or use Instant Invoices, a type of Instant Collection trained specifically to extract invoices without you having to do more than clicking and dragging.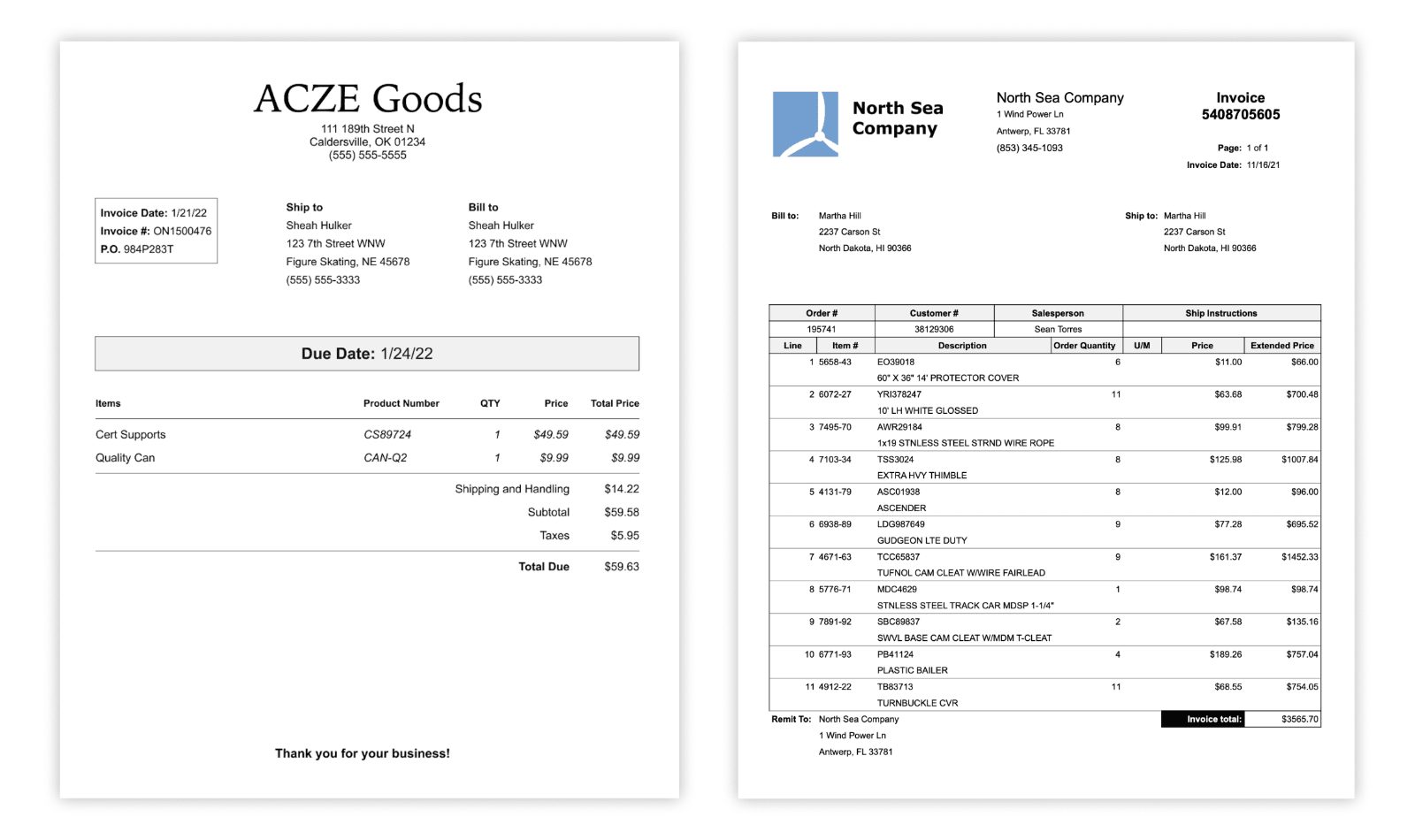 ACORD forms
Extract data from several types of ACORD forms (and many doc types) using Instant Collections, which are trained to automatically extract data from common documents.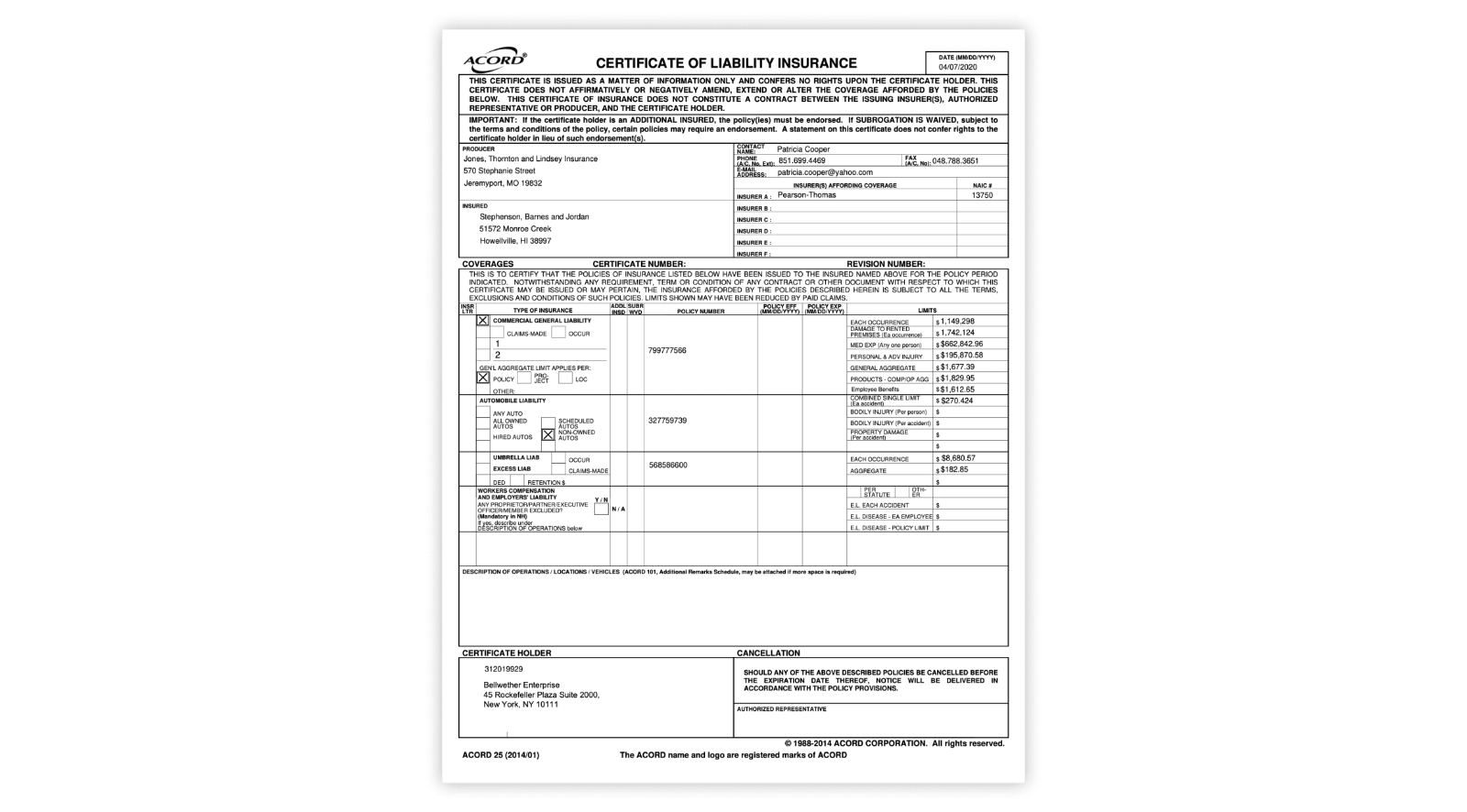 Miscellaneous forms
As mentioned before, Impira can extract data from a wide variety of forms and can extract multiple field types, including text, dates, numbers, and checkboxes. Further, Impira is built to handle the handwriting, rotations, and zooms that you're likely to encounter with scans and images.
Just add extraction fields and start extracting in minutes.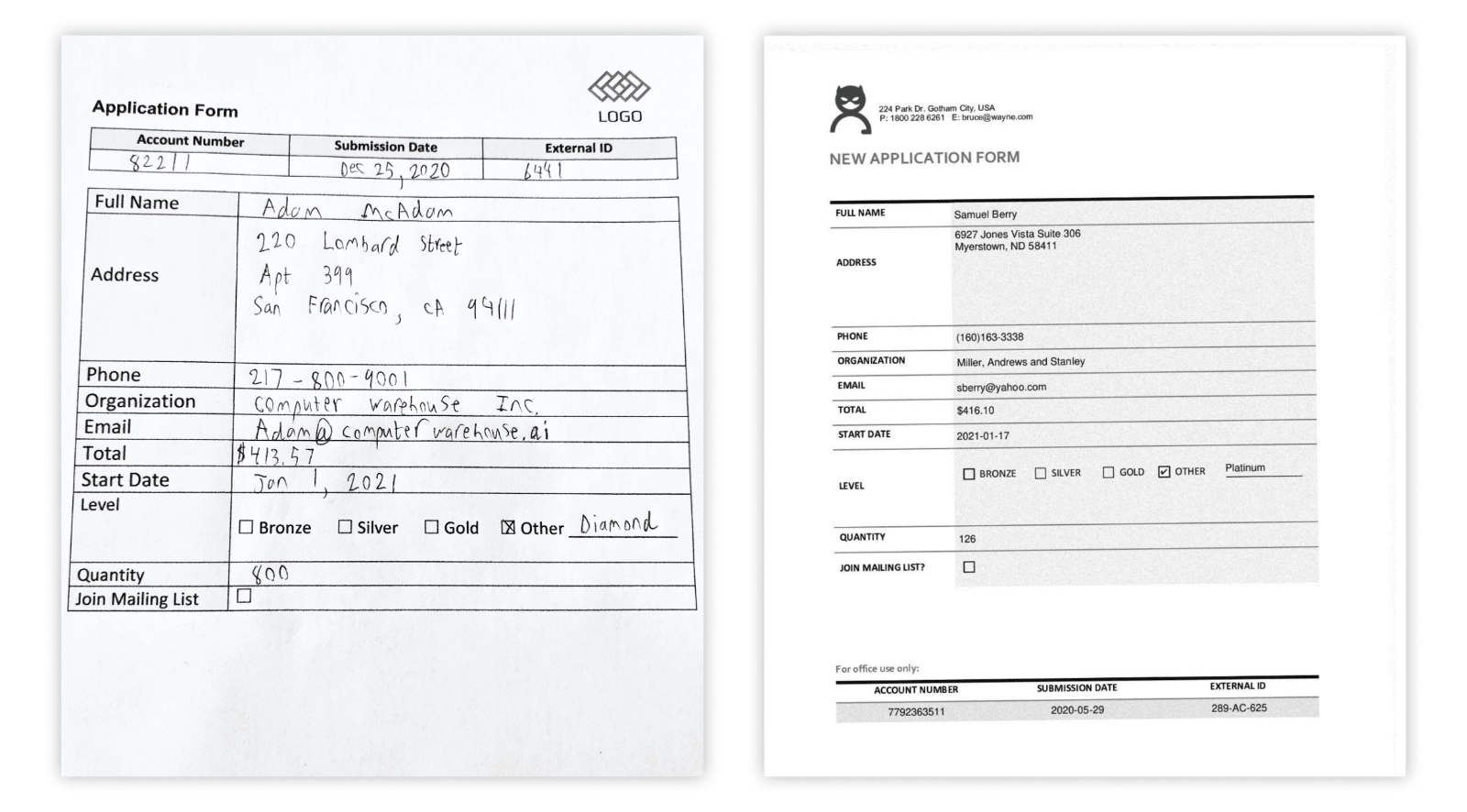 Documents that we don't support (yet)
Because Impira is optimized to use geometric information, there are several types of use cases that we don't currently support:
Specific entities or terms from paragraphs of text that require interpretation
Specific slides from presentations
We're working hard to add support for more kinds of documents every day. We value any and all feedback about use cases and would love to learn if you are trying to extract something we don't support today. Reach out to us at feedback@impira.com.
Other ways Impira can work for you
Even for cases where Impira can't currently help with your extraction needs, our rich functionality can still help automate your workflows. Every file that you upload is available for storage, search, and retrieval.
Read more
about some tips and tricks for the searching, Impira Query Language (IQL), and integrations.
All images and documents are run through state-of-the-art OCR models. Even in imperfect use cases, users still see dramatic improvements in their efficiency by manually selecting text read through OCR rather than typing it in by hand.